Strong connections
you can count on.
A1 International Backbone – The international backbone offers transparent data connections up to 100 Gbit/s with fixed signal propagation times and routed Ethernet services.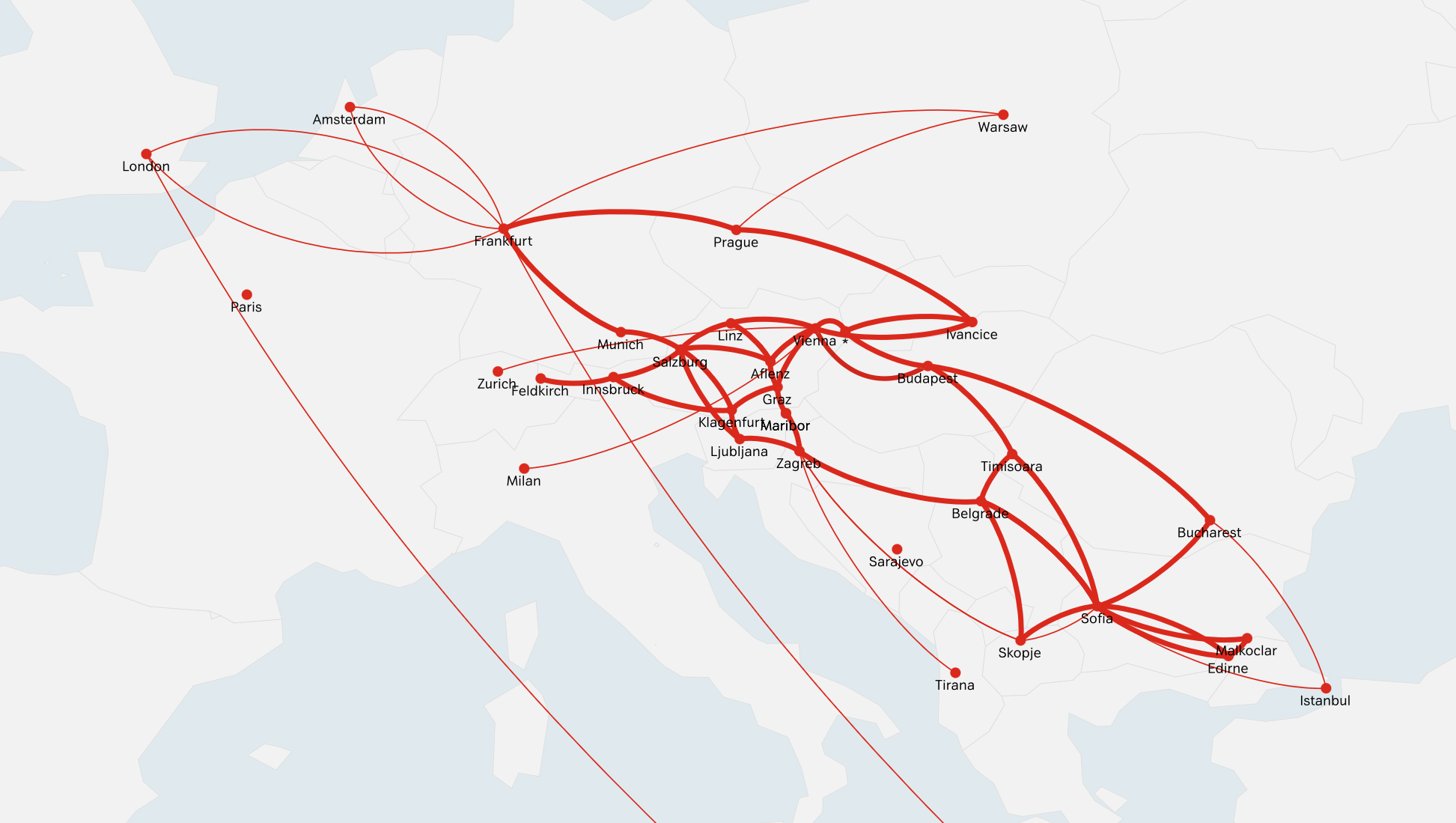 WDM Layer1 – Wave Services up to 400 Gbit/s in the European backbone on our own fiber optic and DWDM infrastructure. The own backbone is expanded with partners and end-to-end management is offered.

VPN Layer2 – The transport routers are connected with double rings, whereby an optimal failure safety is achieved in the backbone.

MPLS Layer3 – A global MPLS L3 network is in operation with international partners.

America Movil Backbone – MPLS L3 projects have already been implemented with America Movil on their own backbone in North and South America. VPN L2 solutions are also offered.
Even more of the best:
data service products.
What you can expect from the market leader: a product portfolio that exceeds expectations. That's why A1 International Business also offers a really wide range: everything from layers 1, 2 and 3, to internet access, IP transit and DDoS protection, up to virtual unbundling and regulatory KPI reports. Why settle for less when you can have it all?
Layer 1 International wavelength and DWDM services
Layer 2 Etherlink, Carrier Ethernet
Layer 3 MPLS
Internet Access
IP-Transit & DDoS Protection