Take on the world with our broadcasting services.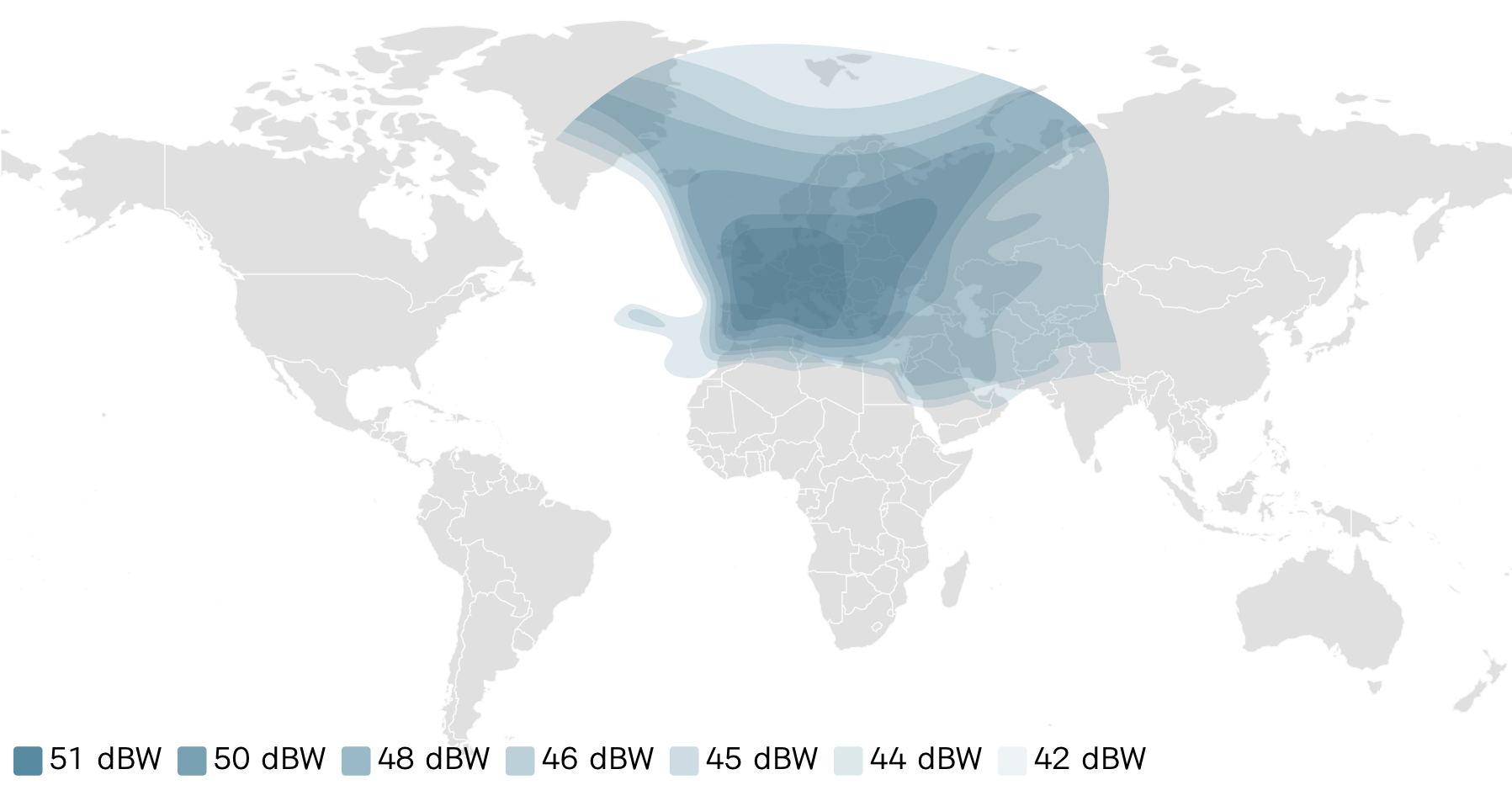 EUTELSAT 9B:
In the heart of a rapidly growing DTH area and cable hotspot
Contributes more than 500 TV channels, including over 200 in HD
TV channels and platforms across Europe thanks to extensive wide beam coverage
A high-performance footprint in five regions to efficiently cover different language markets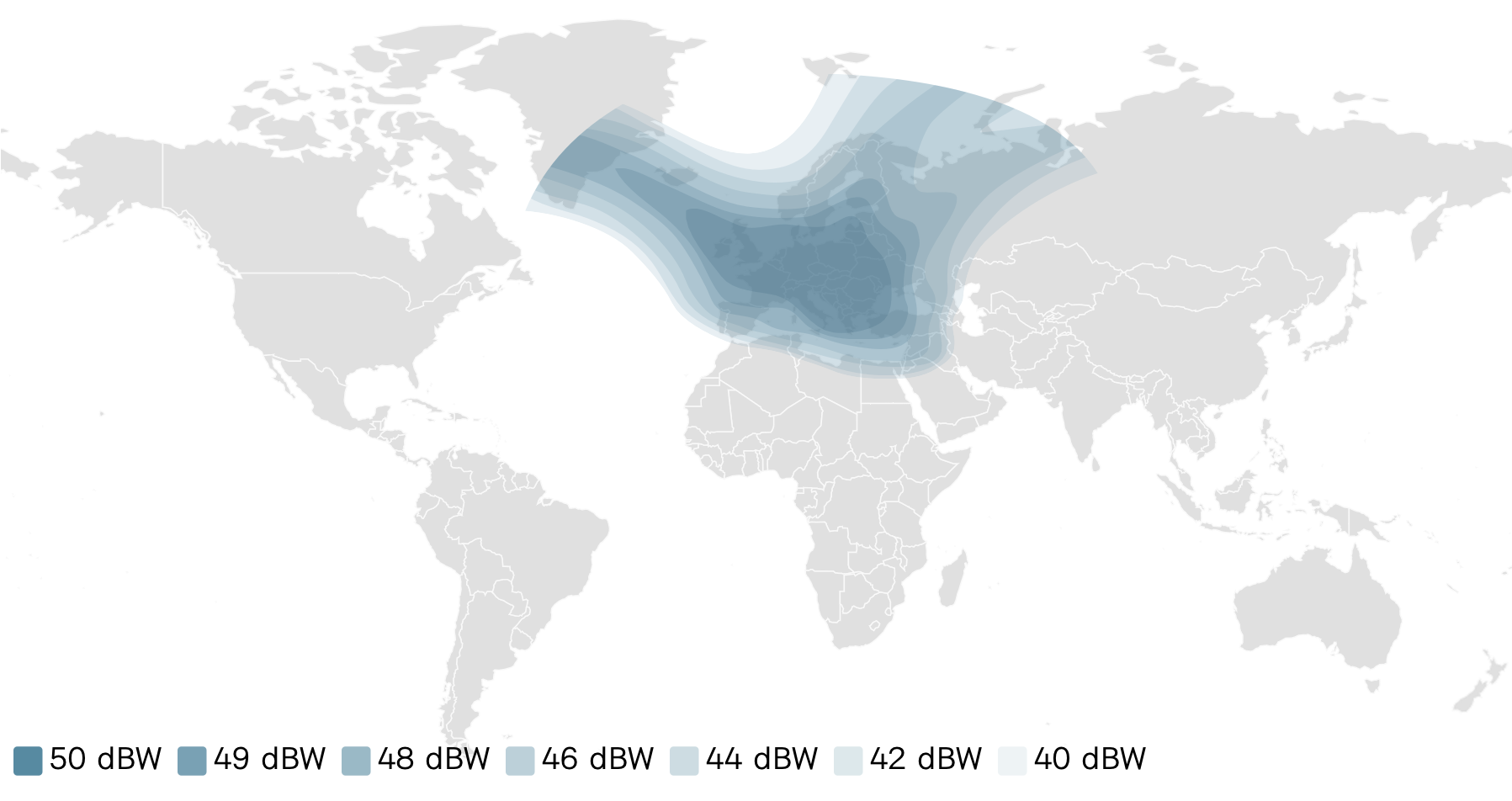 EUTELSAT 16A:
Europe's new hotspot for the technical distribution of TV channels
Eutelsat 16A at 16° east
Carries signal from TV channels to more than 500 pay-TV operators in over 30 European countries
Over 35 million television households receive channels distributed from 16° east
Over 700 channels, more than 100 HD and 160 FTA, from EUTELSAT 16A
In the best European satellite area between HOTBIRD and ASTRA 1, double/triple LNB-friendly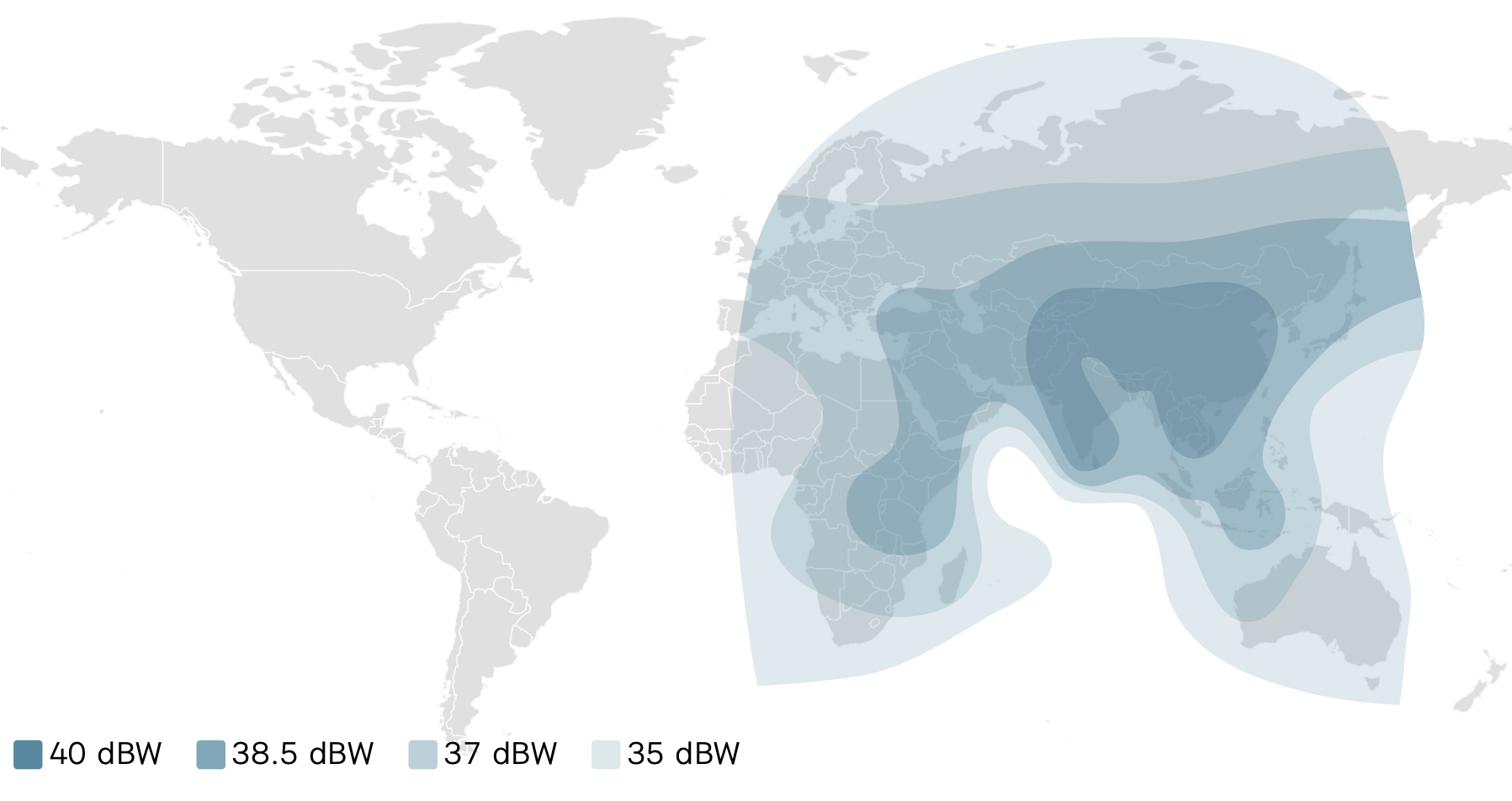 APSTAR-7:
Most extensive geographical coverage across all visible land masses, including Asia, Australia and most parts of Africa and Europe
Apstar-7 at 76.5° east
Expansion of services to up to 75% of the world's population, from 76.5° east.
Ideal for media broadcasting and telecommunications services, connecting the Western continent with the Asia-Pacific region
Over 150 international and regional media channels. Fed by the APSTAR-7 C-Band Global Beam
Cross-continental footprint spanning a variety of languages and cultures
Increase your scope: A1 International Business Broadcasting and Satellite Services.
A1 International Business's comprehensive range of services will increase your scope: starting with our Aflenz Earth Station, to working with other satellites (Eutelsat 9B, Eutelsat 16A and APSTAR-7) via end-to-end solutions for broadcasters and DTH or OTT platform services. Seize the many opportunities the world has to offer.